Bloodletting Press

Bloodletting Press Novella Series All Six Volumes with Matching Numbers * *
| | |
| --- | --- |
| Matching set of 6 books | $499.99 |
Bloodletting Press produced six volumes in their Novella Series, these are numbered 1 though 6, we offer here a matching set of all six books wiht the same number, all being number 100 of 400 total books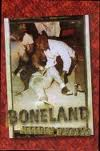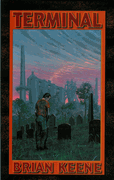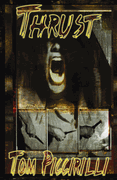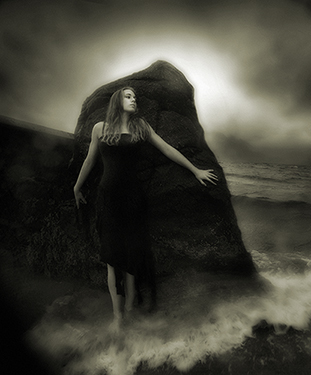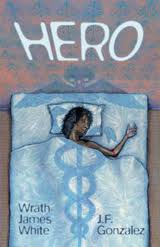 #1 of the Novella Series Boneland by Jeffrey Thomas with Cover art and illustrations by Caniglia
In 1893, the Guests attempt their first contact with the human race. Families go mad. Parents commit suicide. A president is assassinated.
By 1918, in the bleak boneland of the 20th Century, human assassins commit atrocities and global wars are waged to sate the appetites of the Guests. John Board is a crime scene photographer, whose nightmarish images of human destruction are used as titillating entertainment. Board's future is tied in with these unseen, unfathomable forces -- and so is his past. America is drowning in a sea of blood as flashbulbs click and movie cameras roll. The Guests are here to stay.
Boneland is a tale of a not-so-alternate history...a story of horror, science fiction, and the surreal by Jeffrey Thomas, acclaimed author of Letters From Hades, Punktown and Monstrocity.
#2 of the Novella Series Terminal by Brian Keene with Cover Art and Illustrations by Alan Clark
Tommy O'Brien has had a hard-knock life. The self-described 'white trash loser', lives in a run-down trailer that he can't afford, and is trapped in a dead-end job that barely feeds his young wife and child. But Tommy recieves the hardest knock of all when he's diagnosed with terminal cancer. With less than a month to live, Tommy is determined that his family have a better life after he's gone. To do that, he's going to pull the biggest bank job in County history. But when the heist goes wrong, and hostages are taken, Tommy meets a young child with the ability to heal--and learns that there are things worse than dying..."
Terminal is a supernatural dark-crime novella from Brian Keene, Bram Stoker Award Winning author of The Rising, No Rest For The Wicked, Babylon Falling, and more.
#3 of the Novella Series Thrust by Tom Picccirilli with cover art by Caniglia
Chase is a performance poet with a history of mental illness who's spent time in jail and hospitals while trying to deal with traumas from his past. A cult figure in New York City, he's as well known for his mania as he is for his poetry. During a reading, Chase sees a woman he believed had died on the ward due to the cruelty of a brutal guard—is she a hallucination, a ghost, or a killer who faked her own murder? Chase tries to battle his own demons, dementia, and insane desires long enough to face up to his heinous enemies before they destroy what's left of his mind.
#4 of the Novella Series Vessels by Kealan Patrick Burke with cover art by James Higgins
On a remote island off the coast of Ireland, an unpiloted boat drifts ashore, watched by a man to whom the dead are something to be feared...
In a small stone chapel that stands hunkered against the vicious island winds, a woman whispers a frantic prayer to the gathering dark as something pale and dreadful scratches at the window.
A young girl in love races to the shore to meet her lover and finds something monstrous instead...
And in a confessional, a dead man waits to tell his sins...
A gunshot in a church in Los Angeles leads Tim Quinn halfway around the world and into a nightmare, for on Blackrock Island, he will find love, murder and madness, and discover an earth-shattering truth about the Curtain, and those who hide behind it.
#5 of the Novella Series Desecration by Michael Laimo with Cover art by Mike Bohatch
There has been a blasphemous desecration at the St. Peter's Church and with it the doors of hell itself has been thrown open wide. All of humanity, earth and heaven hang in the balance as a war of biblical proportions is about to ensue.
As the ultimate struggle between good and evil begins, Father Pilazzo and a band of street people must enter the darkest place on earth to attempt to save all that we've come to know, believe and love. If they fail, Satan's rule begins and the end of times are upon us.
#6 of the Novella Series Hero by Wrath James White and J.F. Gonzalez with Cover art by Alan M. Clark and interrior illustrations by Alex McVey
Adelle Smith has lived her entire life for the betterment of mankind. A Civil Rights Activist in the Sixties and Seventies, she has spent most of her adult life attending marches, giving speeches, and lending a hand to anyone in need.
But on the very evening she is to be acknowledged with a Lifetime Achievement Award for her humanitarian efforts, a stroke leaves her partially paralyzed and unable to speak. Now Adelle's in the care of a ruthless hospice nurse, who sees not a hero before her, but the cause of her many hardships growing up as a child of interracial parents, someone who decides to give Adelle her very own brand of "Physical Therapy" consisting of pain and suffering, mental cruelty and torture.
And now, after a lifetime of helping others, Adelle needs help, quickly, before another round of brutal treatment snuffs out her life.