This book is not yet in stock, but you can pre-order it now.
Tachyon Publications

The Last Unicorn: The Lost Journey (Tachyon Edition) Peter S. Beagle
| | |
| --- | --- |
| Trade Edition - Signed (Last Unicorn) | $22.00 |
| Limited Edition | $100.00 |
| Trade - Signed In Calabria | $20.00 |
Introduction by Patrick Rothfuss
Preface by Carrie Vaughn
Original illustrations by Stephanie Law
Commemorating the 50th anniversary of The Last Unicorn. Here is the newly-illustrated origin of Peter S. Beagle's most famous creation. Discover her might-have-been journey, both appealingly familiar and wonderfully strange.
Peter S. Beagle first imagined his beloved heroine when he was twenty-three, half a decade before she sprang into the world. Now the Last Unicorn's fantastical origins are recaptured in this lovely commemorative hardcover. Here you will discover the eighty-five page genesis of Beagle's masterpiece, his own wry musings upon his early career, charming original illustrations, and tributes from modern fantasy legends Patrick Rothfuss and Carrie Vaughn.
In this wonderfully strange adventure, a brave unicorn leaves her solitary life behind, determined to discover if she is the last of her kind. She is forewarned by a forlorn dragon and befuddled by a chatty butterfly; her unfamiliar traveling companion will be an exiled demon with a split personality and a penchant for philosophy.
Somewhere between mythology, modernity, and magic, the Last Unicorn has found herself on the road less traveled by . . . until now.
Trade Hardcover that will be flatsigned by the author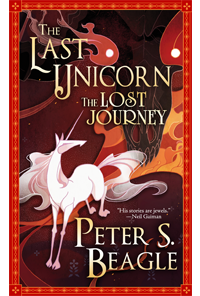 Limited to 250 signed and numbered copies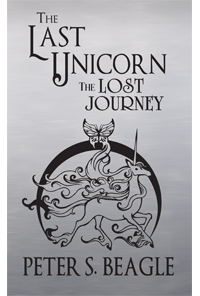 Also Available: A signed trade copy of In Calabria at published price