Lettered Full Throttle Lottery Rules * *
I'm not sure how Subterranean Press was able to keep it a secret, but what a pleasant surprise to open the box and see not only a wonderful production, but the signature of the "King" himself!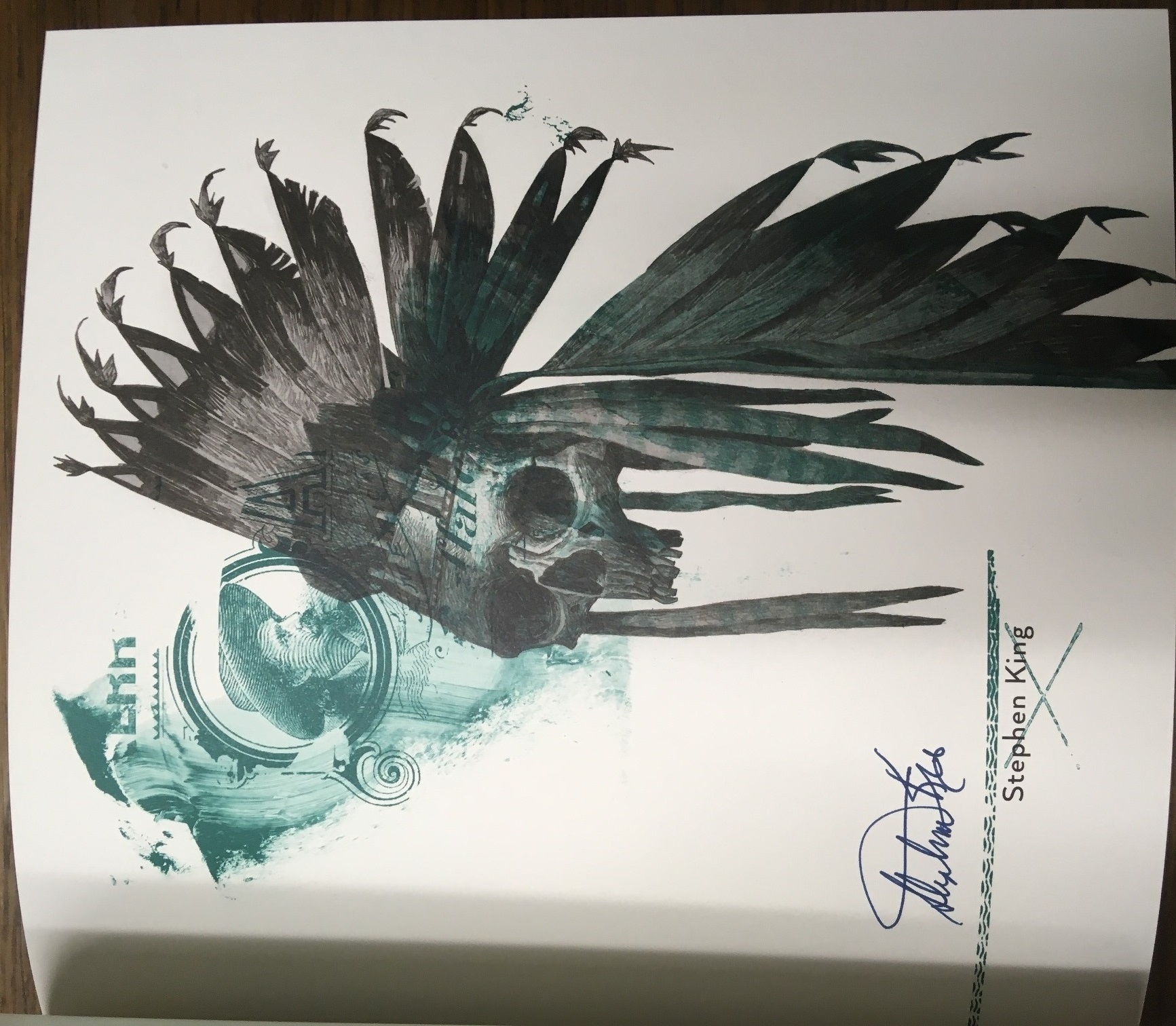 Here is the significance of this book, at least in our opinion:
The only state with Stephen King's signature (from the publisher) is the lettered state,
The lettered state is limited to only 26 lettered copies.
This collection contains not one, but two collaborations between Joe Hill and Stephen King.
Each copy has an original sketch by Dave McKean inlaid into the traycase (pictures will vary the above is only a sample)
PRICE $4500.00 each
Plus shipping and insurance
We have two copies to offer for sale. To be fair, because of the fact that not everyone gets our newsletter at the same time, we are going to offer these copies via Lottery. Here are the rules:
If you are interested you need to

enter the Lottery by clicking here to be redirected to the Lottery Form

before 12:00 Noon EST Monday the 14th day of September.
Phone call requests will not be accepted.
We will notify the winners immediately thereafter, if you do not hear from us, your name was not selected as only winners will be notified, but watch our website, as we are actively seeking additional copies to purchase or consign from the secondary market, although we suspect the price will be higher for those copies.
Your name will only be put in the pot once.
If contacted you must confirm your desire to purchase within 24 hours, please check your spam folder as if we don't hear from you will will move on to the next person in line.
Purchase must be made via wire transfer within 48 hours of notification of your opportunity to purchase.
PLEASE don't put your name in the hat unless you are serous.