Land of Enchantment

Cycle of the Werewolf Stephen King
Trade Edition
$295.00
Limited Edition - Deluxe #275
SOLD OUT
Portfolio #197
$995.00
Published in 1983 by Land of Enchantment, this oversized hardcover book (the only hardcover editon of this book) contains 12 Bernie Wrightson illustations.
Because of an issue with the dustjackets: "There was a flaw in the printing process of the dust jacket resulting in many of the jackets having various degrees of white spotting. Also these days many jackets show quite a bit of fading as well." (From the Stephen King Collector website). We show above pictures of the actual jackets for the books we are offering, please look closely, all have some spotting.
Trade Edition of 7500 copies
Copy pictured, book is real nice, dust jacket has some fading to spine, chips to top of spine, spotting and ware along folds as pictured (note top and bottom white edging is a reflection off the mylar)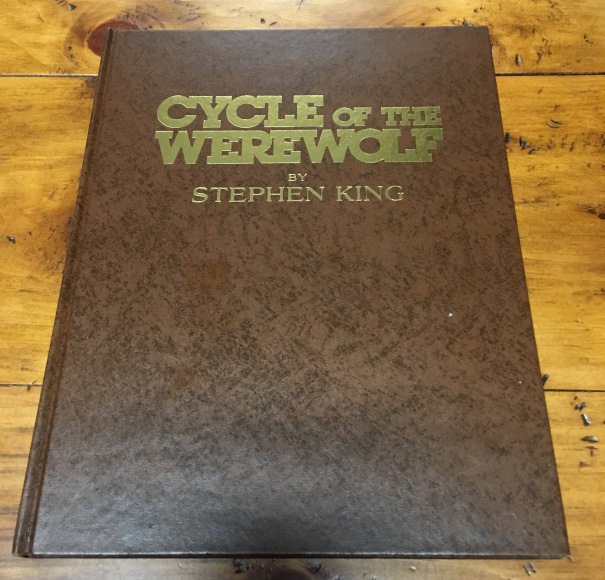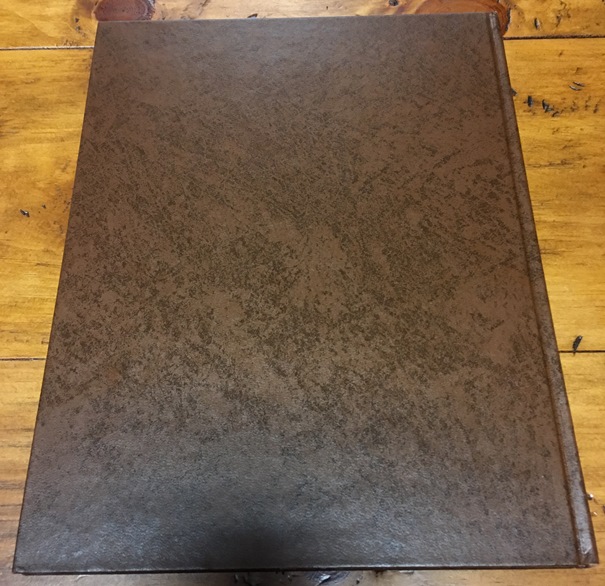 Signed Limited Edition of 350 slipcased copies, the first 100 (numbers 1 through 100) of which contain an orignal drawing by Bernie Wrightson layed into the book.
Collector's Edition Numbers 1-100
Deluxe Edition Numbers 101-350
Copy 275 - bump to back bottom corner of slipcase and very minor coorresponding corner of book, dust jacket is owe of the nicer ones with minimal ware and spotting.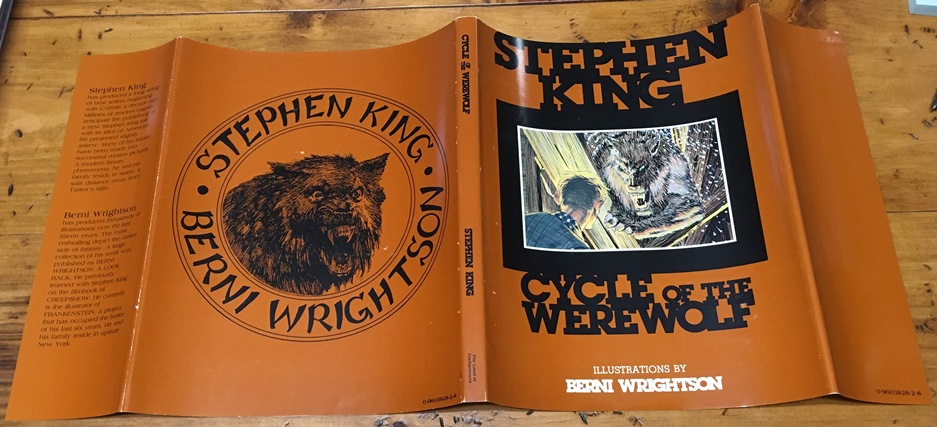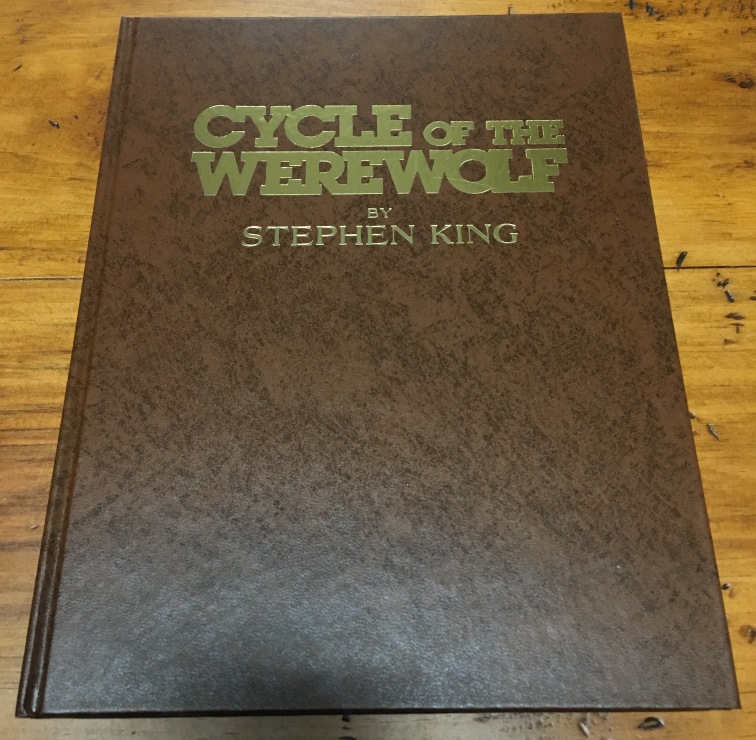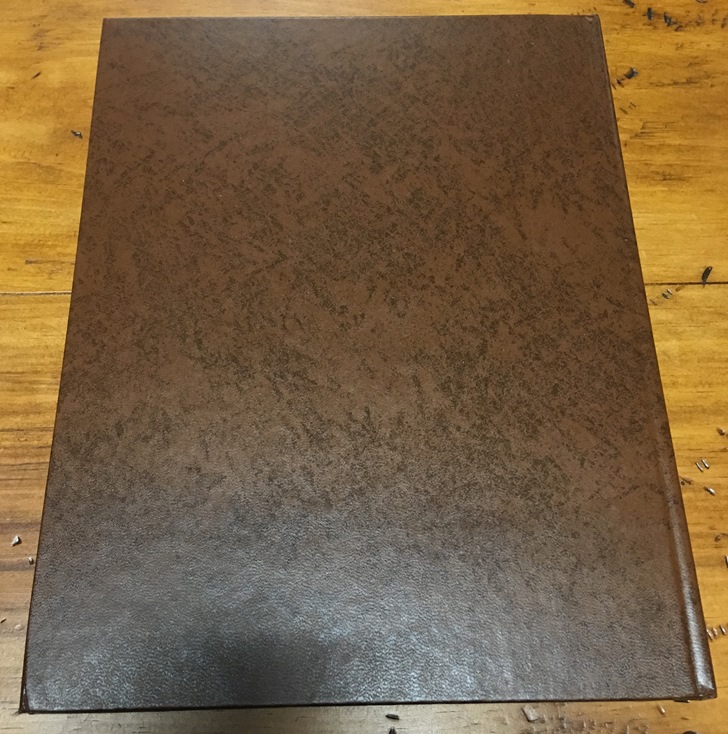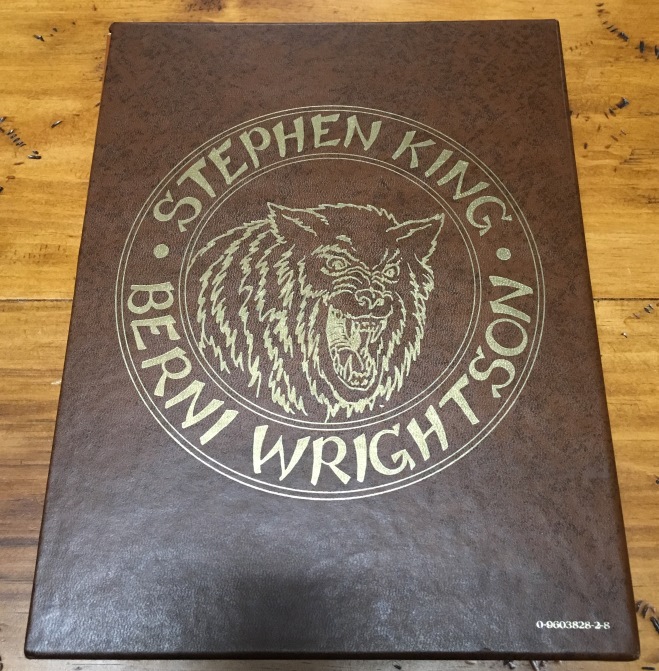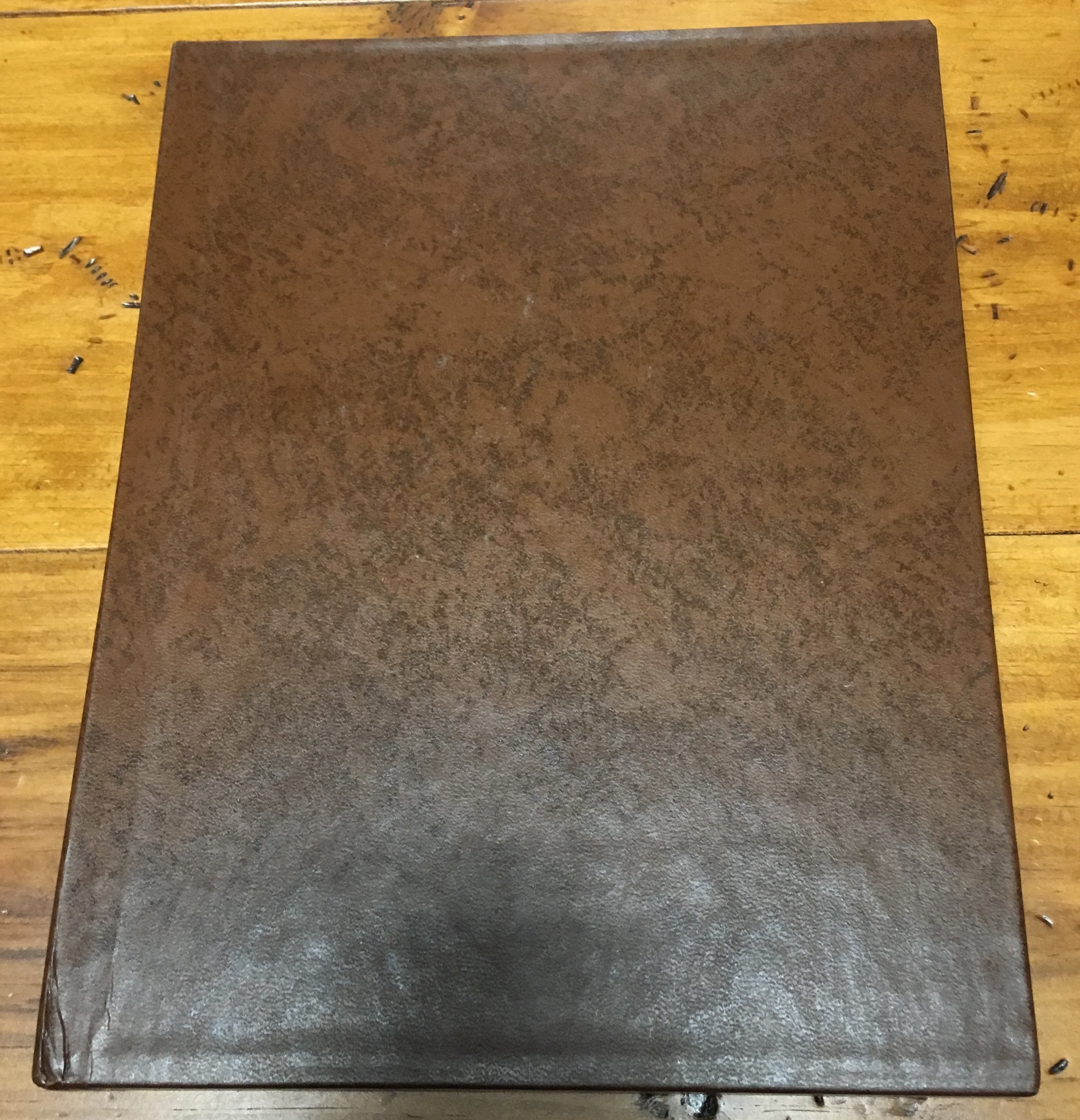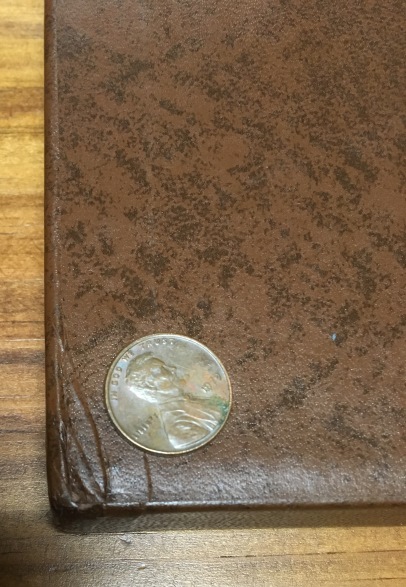 Portfiolio: Berni Wrightson's salute to Stephen King's—CYCLE OF THE WEREWOLF—with 12 color and 12 black and white illustrations. The folio contains a two-page piece by Stephen King that does not appear in THE WEREWOLF book, an essay entitled: "Berni Wrightson: An Appreciation—"As a writer, I value exactness of image—Berni's work has this. I love that sense of kinectic energy, the illustion of forward motion—Berni's work has this as well. Most of all, I value imaginative flair, and all the risk-taking that it entails. Berni's work gleams with that.. . seeing such a faultless replication of an image which existed only in my head, really is impossible to explain. Quite simply, Berni made it real. He has that gift. The results of this partnership of story and image have been greatly gratifying to me . . . Thanks Berni."—Stephen King.
Oversized folio printed upon slick paper; nice reproduction for the art. One of 350 Numbered copies. Signed by both Author & Artist.
Copy 197 bright clean portfolio with just a few smuges as shown: