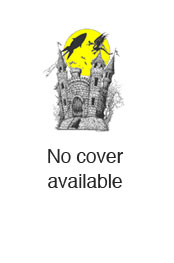 Bill's ARC's September list Bill Schafer
Anderson, Poul - Multiverse Exploring Poul Anderson's Worlds ed by Greg Bear and Gardner Dozois
$40.00
Andrews, Llona - The Innkeeper Chronicles Vol One
$50.00
Armstrong, Kelley - Forsaken
$25.00
Armstrong, Kelley - Lost Souls
$25.00
Armstrong, Kelley - Rough Justice
$25.00
Baker, Kage - The Empress of Mars: a Novel
$15.00
Barker, Clive - Tortured Souls
$50.00
Barrett, Neal Jr. - Piggs
$10.00
Block, Lawrence - Defender of the Innocent: The Casebook of Martin Ehrengraf
$20.00
Block, Lawrence - Keller's Fedora
$25.00
Block, Lawrence - Resume Speed
$25.00
Block, Lawrence - Tanner's Tiger
$10.00
Brett, Peter V. - Brayan's Gold
SOLD OUT
Brite, Poppy Z. - The Devil You Know
$25.00
Blaylock, James P. - River's Edge
$25.00
Blaylock, James P. - The Adventure of The Ring of Stones (A Langdon St. Ives Adventure)
$25.00
Crowther, Peter - The Longest Single Note and Other Strange Compositions (CD)
$15.00
De Bodard, Aliette - The Tea Master and the Detective
$40.00
Denton, Bradley - Laughin' Boy
$15.00
Egan, Greg - The Four Thousand, The Eight Hundred
$15.00
Egan, Greg - Phoresis
$15.00
Gallagher, Stephen - The Spirit Box
$15.00
Hamilton, Peter F. - Manhattan in Reverse
$15.00
Headley, Maria Dahvana & Howard, Kat - The End of the Sentence
$15.00
Kiernan, Caitlin R. - To Charles Fort, with Love
$50.00
Kiernan, Caitlin R. - Dear Sweet Filthy World
$50.00
Kiernan, Caitlin R. - The Five of Cups
$50.00
Lansdale, Joe R. - Bleeding Shadows
$20.00
Lumley, Brian - The Compleat Crow
$25.00
McDevitt, Jack - A Voice in the Night
$25.00
Novik, Naomi - Golden Age and Other Stories
$15.00
Powers, Tim - Down and Out in Purgatory
$10.00
Resnick, Mike - Voyages: The Chronicles of Lucifer Jones 1938-1941
$15.00
Shepard, Lucius - Beautiful Blood
$25.00
Shepard, Lucius - Five Autobiographies and a Fiction
$20.00
Shiner, Lewis - Dark Tangos
$15.00
Shirley, John - The View from Hell
$15.00
Silverberg, Robert - The Book of Silverberg
$20.00
Silverberg, Robert - The Emperor and the Maula
$20.00
Straub, Peter - At the Foot of the Story Tree: An Inquiry into the Fiction of Peter Straub by Bill Sheehan
$25.00
Straub, Peter - Perdido – A Fragment From a Work in Progress
$20.00
Stross, Charles - The Delirium Brief (Tor)
$15.00
Swirsky, Rachel - How the World Became Quiet – Myths of the Past, Present and Future
$15.00
Tessier, Thomas - Father Panic's Opera Macabre
$10.00
Valente, Catherynne M. - The Future is Blue
$40.00
Valente, Catherynne M. - Speak Easy
$40.00
Vance, Jack - Minding the Stars - The Early Jack Vance Volume Four
$50.00
Varley, John - Good-Bye, Robinson Crusoe and Other Stories
$15.00
All Advanced Uncorrected Proofs are Subterranean Press unless noted othewise and are all new in wrappers.
As titles sell out we will be removing them from the list to save room.
In a couple of weeks any remaining books on this list will be moved to each title individual webpage, this is the only opporunity you will get to see them in a "list."